Think of this:
A bank uses a KYC software product but needs to add signature verification for various other transaction
Finance department of a company has automated invoice processing but uses another product for employee expense management
An airline that takes pride in its seamless check-in process, now has to manually check Covid-19 test reports for compliance with different rules in different countries.
As you automate your business workflows using Power Automate and other low code platforms or RPA solutions, there is always that missing piece that disrupts the digital journey. Most often it is lack of ability to automate processing of documents and images.
This adversely impacts the digital journey in spite of big spends.
Customer Experience is disrupted in spite of $550B of Spend1 as an automated process breaks at the sight of a document
Decision Systems provide incomplete insights in spite of $80B of spend2 because of data lost in documents
(1, 2 IDC Estimates)
IN-D.ai has been working with consulting organisations, system integrators and product companies to help their clients maximise the ROI on their digital spend.
"Give 10,000 samples, 2 months' time and $200K for me to train my software for your document processing" has been the typical model of intelligent document processing solution providers. This has meant that many enterprises are happy to live with manual interventions in an otherwise digital process.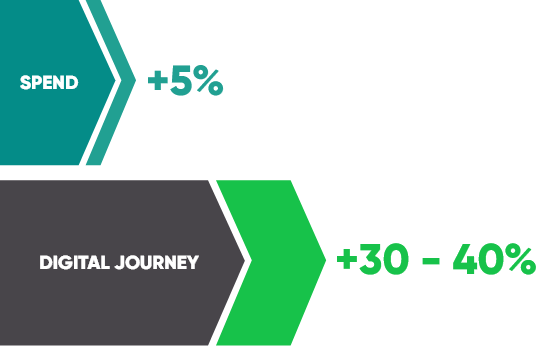 IN-D has addressed this issue at three levels to ensure that for a small additional spend all these manual interventions can be eliminated and digital envelope expanded by 30-40%:
Pre-trained, ready-to-deploy models – For many common processes like identity verification, analysing income documents, processing insurance claims documents, invoices, and receipts etc., you can start using IN-D without any additional training time or need for samples.
Training time of 1-2 weeks for new document types; small training set of 50-100 documents – Doc Element Identifier (patent pending) is a deep learning-based software built by IN-D that ensures that any document can be analysed without training for a reasonable high first-pass accuracy, and training times on new document types are never more than 1-2 weeks, with required training data sets reduced to 50-100 samples.
Drag and drop integration with leading RPA products and no-/low-code platforms – Since IN-D is completely focused on the machine learning models for understanding documents and images, with no intention of being a 'process automation' company, we see RPA and low code platforms as perfect complement to what we do. Hence many of our solutions are available with pre-built integrators for Blue Prism, UiPath etc.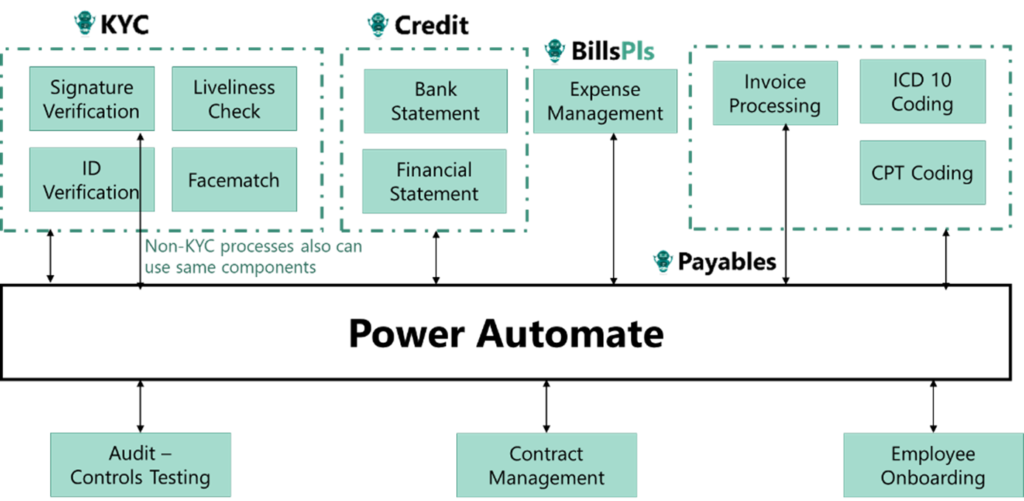 IN-D continues to build 'ready to deploy' cognitive solutions for seamless integration and deployment in the Microsoft ecosystem. Try IN-D's Cognitive Components available as Power Automate Connectors to build your intelligent automation journey
So, if you are doing Power Automate implementations, then by using IN-D's cognitive components, you can expand the digital envelope
in client onboarding, by adding cognitive capabilities to your KYC process
in credit underwriting, by analysing income statements (Bank, P&L, Salary) using AI
in claims administration, to automatically provide ICD10 and CPT codes using AI
in accounts payable, and want template independent automation of invoice processing
in expense management, and wants app-based zero touch receipt processing
in intelligent document processing in Audit, HR and more..